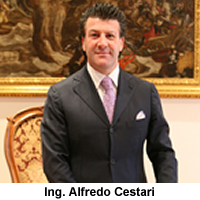 The Finance and Planning was founded in 2007 by Mr Alfredo Cestari, its current chairman.
In the beginning, the Society dealt mainly with infrastructural projects on order of Italian public authorities, then it has widened and improved its services and activities and finally it has gained the role of a global consultant, which can give assistance in each phase of the project elaboration: from the preliminary, information phase to the more technical one, from the economic and financial consulting to the administrative and bureaucratic one. The Society acts also as mediator among the institutions involved in the project.
The great results obtained so far have spurred the Society to widen its services from the initial structural funds consulting provided.
The headquarter in Brussels has permitted to go into non structural funds, especially the ones linked to the thematic programmes and the cooperation programmes, that are directly managed by the European Commission and involve local authorities, Universities and investigation bodies, no profit organizations, SME from Europe and third Countries.