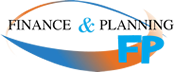 The Finance & Planning is a consulting society with experience in Italian, European and international funding programmes, in particular in the external cooperation programmes.
The society provides advisory services on European Projects.
We help our clients to apply for National and International call for proposals.
The Finance & Planning has its headquarter in Brussels, at rue Belliard, 20.
The Society belongs to the Cestari Group, which is based in: Italy, Congo-Kinshasa, Central African Republic and Rwanda. It is also foreseen to open new bases in Latin America.
Thanks  to the long activity of the group, the Finance and Planning already holds a tight net of contacts in Italy and Africa, that we are currently extending to South America.